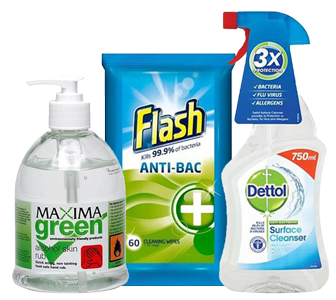 Cleaning essentials.
Keep germs away.
Keep surfaces clean and free of bacteria with our range of surface sprays and wipes.
Cleaning & Hygiene Signage
Catching coughs and sneezes in tissue and disposing of them carefully can help stop germs in their tracks.
Good hand hygiene can help stop the spread of germs. Make sure you follow NHS guidelines when it comes to keeping your hands sparkly clean and germ free.