A4 Copier & Printer Paper - A Guide
A4 is the most common size of paper in the office. Most office printers, machines, and supplies are manufactured with this standard in mind.
A4 is an international standard (ISO) paper size specified by ISO 216. A sheet of A4 paper measures 210 × 297mm and has an aspect ratio of 1:√2, as do all international standard ISO 216 paper sizes. Some other paper sizes, loose-leaf letter, legal and ledger sizes in North America, for example, differ in aspect ratio.
Paper sizes in the A series share the 1:√2 aspect ratio and successive sizes are defined by halving the previous size's area while maintaining the ratio. This means that an A4 sheet of paper, for example, has the same area as an A3 sheet folded in half along the shorter axis. A5 is A4 folded in half in the same way. And so on.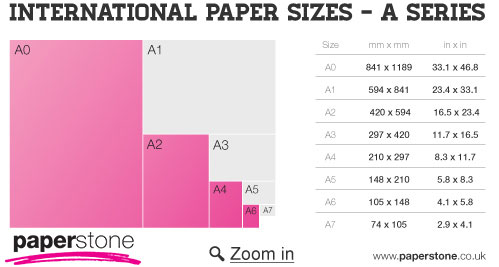 Did you know?
The present-day A and B size system was first developed at the end of the 18th century in France. It was introduced to Germany as a DIN standard in 1922, and by 1975 so many people were using the German system that it was established as an ISO standard.
The less common B series consists of sheet sizes with an area the geometric mean of adjacent A series sizes: B1 is between A0 and A1 in area, B2 between A1 and A2, and so on. GSM or grams per square metre (g/m²) is the standard measurement of paper density. 80gsm is the density of typical office paper.
In this section you'll find our most popular paper, 80gsm white paper for laser and inkjet printers and photocopiers.
But if you are stuck, need a bit more info or advice, would rather order over the phone, or simply need some human reassurance, give us a call on 0345 567 4000. We will be happy to hear from you and will offer all the assistance we can.