Computer and Audio Headphones
Headphones consist of small audio speakers that are held close to the user's ears, either affixed to a headset or inserted into the ears. In-ear headphones are commonly called earphones.
Headphone use
Headphones are most familiarly used with fixed and portable audio devices such as mp3 and CD players. Headphones are also used to listen to audio signals from computers. Telephone headsets with microphones are now commonly used so as to leave the user's hands free to type on a keyboard and for other tasks. You'll find these headsets in our Telephone headset section.
Headphones at Paperstone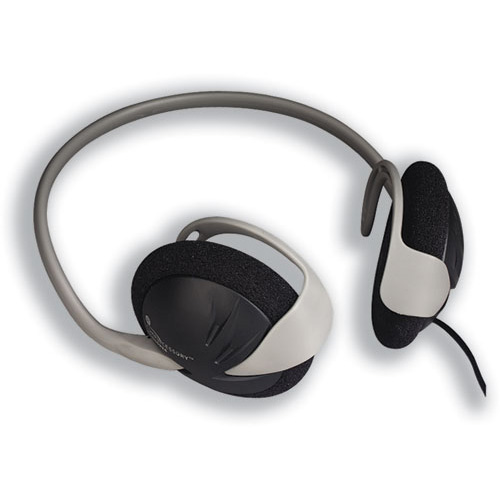 Our range of audio and computer headphones includes:
Standard lightweight headphones
Larger stereo headphones for enhanced listening
Headsets with microphones for two-way communications in multimedia, gaming and telecoms
USB headsets for single computer connection

Our brands of headphones include Compucessory and Logitech.
Headphone health and safety
Headphones listened to at high volume can cause temporary or permanent hearing loss. When headphones compete with background noise, for example on public transport or near loud works, the temptation is to turn up the volume.
Headphones can also decrease awareness of external sounds, a danger when walking, driving, riding a bicycle or operating machinery. Pedestrians listening to music on headphones, for instance, can miss the sound of a vehicle or a car horn when crossing the road.
Related sections