A Guide to Safety Signs
Safety signs, information signs, hazard signs and prohibition signs at Paperstone
Plus many more safety signs for offices, workplaces and kitchens.
Most of our safety signs are made by Durable and Stewart Superior.
Warning!
The Health and Safety (Safety Signs and Signals) Regulations 1996 enforce the EC Safety Signs Directive (92/58/EEC) on the provision and use of safety signs at work. The main purpose of the Directive is to encourage the standardisation of safety signs so that, as far as possible, they are universally understood throughout the EU. More information can be found on the Health and Safety Executive website.
Safety sign tidbits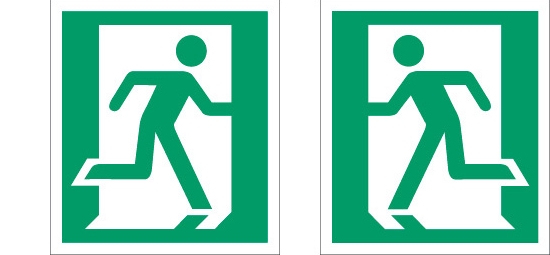 Bits and bobs about workplace signage:
Direction signs must by law include the running man symbol, be positioned so to indicate all escape routes and be large enough to be seen from the furthest point within the room.
All workplace entrances must be marked with "No Smoking" signs and symbols, as must non-privately owned vehicles.
Doors that automatically shut to prevent the spread of fire must be signed to identify them.