A Guide to ID Badges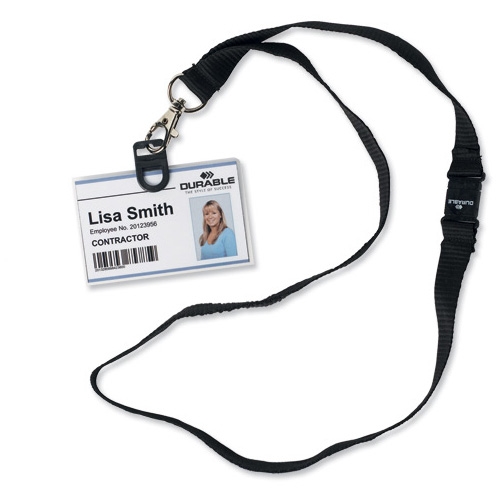 Managing who walks in and out of your office every day is essential to your business's security and the best way for large organisations to do this is by providing employees and guests with name badges that identify who they are.
Whether its for security or for more informal identification purposes, you'll find a full range of inexpensive Identity Badges, Security Badges, Name Badges and related accessories from the top manufacturers in this area: Durable, 5 Star, Avery and GBC.
The passes and badges can be attached to the wearer in a number of ways;
For everyday security and ID passes, the best options are the lanyards, neck chains or badge reels. For delegate name badges for events and conferences, it is best to use the crocodile clip, safety pin or magnetic fastenings.
The most simple form of name badges are the self-adhesive name badge labels.
There are also ID Laminating Pouches which are specifically designed to laminate the standard visitor pass size badges. These are available in a few different dimensions from 54 x 86mm to 75 x 105mm.