Lever Arch Files
As the mainstay of office filing around the world, the classic lever arch file has yet to be bettered. We have a huge colour wheel of lever arch files, available in a variety of materials like rigid board, durable plastic, paper over board even laminated paper over board. We even have a great choice of funky cover designs. Don't forget to check out our range of accessories including labels, filing clips.
Lever arch file features
Rado Fitting: Tightly secures each file so there is no loss of paperwork and filing
Metal Shoe: Metal base that endures the files durability and balance
Compressor Bar: This is designed to hold papers secure within the file
Finger Pull: Allows easy retrieval from storage and shelving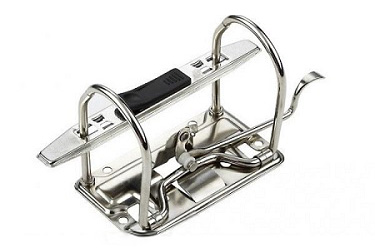 Types of lever arch files available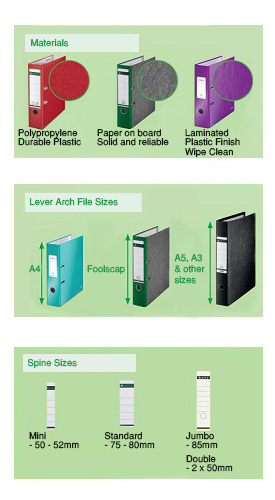 Want to know which lever arch file option suits you best? Give us a call on 0345 567 4000 for some friendly advice about lever arch files.