Paperstone Box files & Document boxes
Box files are the simplest of files suited to accommodate a variety of documents of all shapes, sizes and natures, in simple terms they can hold from 250 sheets to 700 sheets of A4 paper. A box file is simply a box-shaped piece of office equipment used to store papers, photographs, forms - you name it.
When not in use, a closure clip, clamp, spring or repositionable post secures the contents. Spine labels and thumb or ring pull holes ensure easy reference and retrieval of box files.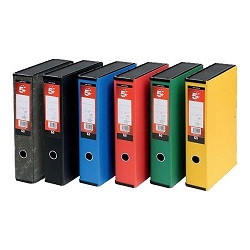 Document Boxes are an ideal alternative of document storage, designed to sit on the long edge and have a variety of capacities from 150 sheets up to 600 sheets of A4 paper. They are generally rectangular in shape, similar to a document wallet, but more secure often being made from welded plastic.
When not in use, a clip closure fixture keeps your documents secure. Most come with labelling in the spine of a spine label or a business card sized insert on the front of the box.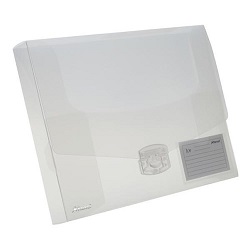 If you're shopping for the office, we'll give you a FREE gift if you spend over £50! If you're new to ordering from Paperstone – check out what our previous customers have to say about us on our Trustpilot profile.