People Barriers, Flexibarriers, Barricades
People barriers are physical barriers intended to stop or discourage access to an area, guide people in certain directions or to cordon of a group or crowd of people.
Types of people barrier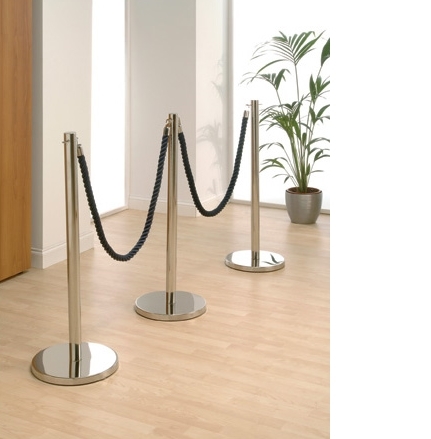 There are four main types of people barrier:
Rope barrier. With lengths of rope suspended between stands.
Strap barrier. With straps extended between stands.
Concertina barrier. Extendable fencing.
Gate barrier. Modular linking panels.
People barrier brands
People barrier products include the following:
Alba Rope People Barriers
Ease-E-Load Extendable Safety Barriers
Alba Flexibarriers (strap)
Rubbermaid Portable Mobile Barricades
Workgate Gate Barriers