Listing Paper for Computers - A Guide
In this section you'll find a complete range of continuous listing paper, sometimes referred to as computer paper, dot matrix paper or continuous feed paper. Listing paper, sometimes known as computer, dot matrix or continuous feed paper, is a single sheet of paper, sometimes in multiple parts, that flows freely through a dot matrix printer continuously.
Sizes and widths of listing paper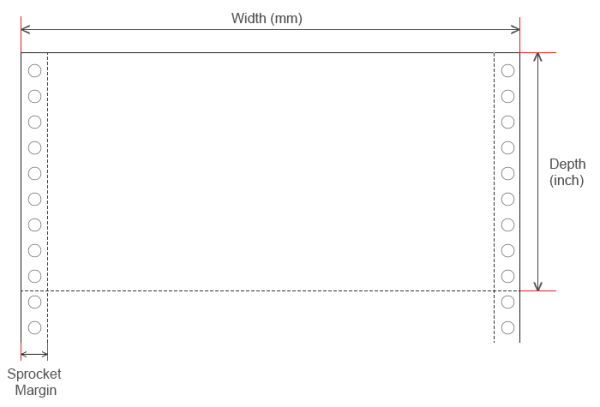 Listing paper is measured firstly by the depth of the sheet (distance from top to bottom of the page). This measurement is in inches.
The standard sheet depths are:
The next measurement is the width of the listing paper. This is measured from edge to edge including the sprocket margin (the holes at the edge). This measurement is in millimetres (mm).
The standard sheet widths are:
Confusing, no? But the industry standard is to measure the depth of listing paper in inches and the width in mm.
Margin
Listing paper includes a sprocket margin for the wheels of a dot matrix printer. This is included within the width measurement.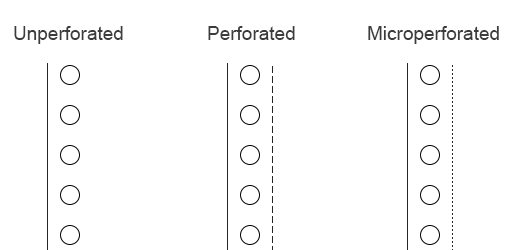 Top Tip
There are three perforation types:
Plain and ruled listing paper
Number of parts
The options are from 1 part (1 part thick) up to 4 parts (4 parts thick whereby all 4 sheets go through the printer at the same time and have the same print).