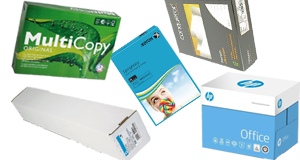 A guide to help you
choose the right paper
Basic printing paper:
Low cost
Internal use
Bulk printing
70-75gsm
For all Laser & Inkjet printers
Day-to-day paper:
Good quality
Internal to external use
General office printing
75-80gsm
For all Laser & Inkjet printers
Premium paper:
Great quality
Impress your customers
Formal letters
80-250gsm
For all Laser & Inkjet printers
Presentation paper:
High quality
Ideal for colour documents
Great for pictures and graphs
90-250gsm
For all Laser & Inkjet printers
Most popular

printer papers
What size do you need?
A1, A4, A5? Don't know? Have a look at our handy paper size guide.
75 or 80gsm?
Paper quality has improved a lot in recent years. 80gsm used to be a much better quality than 75gsm but with improvements in paper production technology they are now more similar. 80 and 75gsm are the same thickness but 75gsm is lighter weight.
Are you printing in colour or black and white?
Most papers work well with black and white printing. If you need to print in colour you'll be better off with a presentation paper which is designed to produce the best results when printing in colour.
Love life in colour?
Do you want to print on coloured paper to make your document stand out from the crowd? Shop our range of coloured papers.
Buying in bulk is cheaper.
Buy by the box or pallet to save money on paper. As long as you have somewhere suitable to store your paper buying in bulk is a great way to save.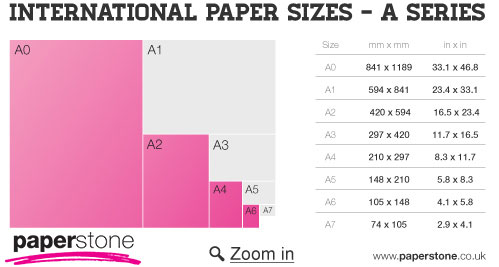 The geeky bit
What is gsm?
Paper weight is measured in gsm which stands for 'grams per square metre'. The higher the gsm the heavier and thicker the paper.
Do I need inkjet or laser paper?
It depends on your printer... is it inkjet or laser? Have a look at the front of your printer or in the printer's manual to find out. Using the right paper should help avoid annoying printer jams!
If you're not sure, call one of our friendly team and we'll be more than happy to help you choose the right paper.
Cheeky chap John heads up the sales team. He's our resident office supplies geek and loves to play matchmaker with desks & chairs.
John
Head of Sales
john@paperstone.co.uk
Looking for

other papers

?