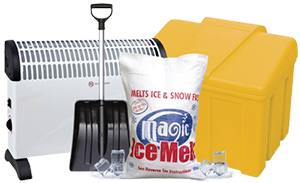 Winter Essentials.
Wherever you're working.
Winter weather is unpredictable. Don't get caught out. We have your workplace covered with heaters, hi-vis workwear, de-icing salt, shovels and more.
Winter brings cold weather, but it also means more germs lurking in the workplace. No worries though, we've got your back. From hand sanitiser to air purifiers, our cleaning and hygiene products are here to help you dodge those pesky germs.