Duplicate & Triplicate Books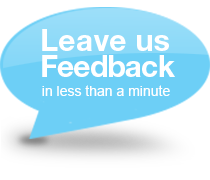 >
>
Duplicate & Triplicate Books (27)
Duplicate & triplicate books
Duplicate and triplicate books are used to transfer information from one piece of paper onto one or two sheets underneath.
These types of books contain either carbonless or carbon copy paper. The majority of the books here at Paperstone are made by Challenge, and contain carbonless sheets. Carbonless paper is generally prefered because it is sensitive to pressure, and is neater than carbon paper.
Our wide range includes notebooks to document finances, including for invoices, petty cash, and receipts.
We also have pads for making notes, such as restaurant order pads and ruled duplicate and triplicate books.
Duplicate and triplicate books can come with or without a cover. Your choice depends on whether you will need to archive the book, or if the sheets need to be torn out neatly.
The binding is also an important choice. The most common books are stapled or are bound by taped cloth. But wirebound books are also a great option, as they are easier to lay flat and keep open.
Glossary

Types of duplicate and triplicate books
Receipt book. A duplicate or triplicate book of receipt forms so that multiple copies can be made.
Invoice book. A duplicate or triplicate book of invoice forms either with or without VAT where multiple copies can be made.
Ruled duplicate book. A ruled writing book where information from the first sheet is also copied onto a sheet below. They are numbered for ease of referencing.
Triplicate book. Books where information written on the top sheet is transferred onto two sheets below to give multiple copies.
Numbered duplicate book. Pages are numbered for organization and ease of referencing.
Petty cash book. A duplicate book used for recording and tracking transactions.
Delivery note book. A duplicate book used for recording delivery notes.
Order book. A duplicate book recording orders, sequentially numbered for easy referencing and accounting.
Restaurant order pad. Plain pad either duplicate or triplicate, numbered to record orders.
Binding
Stapled. Books held together by two staples, allowing easy tear-off.
Taped Cloth. Traditional binding for long lasting durability.
Wirebound. Books held together with a spiral of wire.
Similar items to Duplicate & Triplicate Books