A Guide to Exercise Books
An exercise book is a school supplies essential and the sight of one is often enough to transport an adult back to their school days.
An exercise book is a notebook that is principally used in classroom for lesson notes, exercises and homework. They will often have blank fields on the front cover for the pupil's name, teacher and the class (biology, maths, etc.).
Standard exercise books are usually staple bound with a soft manila cover.
Silvine Exercise Books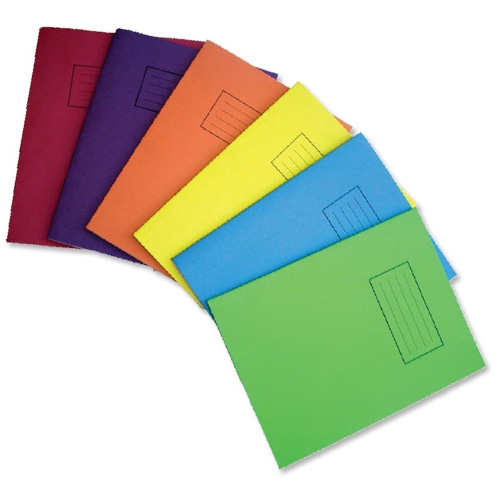 We stock exercise books manufactured by Silvine. Silvine exercise books are classic in design with soft, matt, colourful manilla covers and a text box on the front cover to label the book appropriately.
Silvine exercise books each have 80 pages of 75gsm paper and come in packs of ten.
Types of exercise books
Different page layouts are suited to different school subjects.
Plain – good for subjects with lots of diagrams and illustrations, like biology and geography
Squared – 5mm and 7mm squares for mathematics and other subjects with numbers and calculations, like the sciences
Ruled and margin – for text-heavy notes and narrative

Silvine exercise books are available in 229x178mm (standard) and A4 (large). They are also available in a range of colours – yellow, red, green, blue, purple, orange.