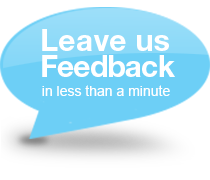 >
>
>
A3 Picture Frames (9)
Due on 03-May-18

Pre-order this item

You may order this item now and we will send it as soon as it's back in stock. Currently we estimate this to be on 3 May 2018.
A3 picture frames
You will need an A3 picture frame for artwork or documents measuring 297mm x 420mm – that's double the size of A4. (These dimensions are specified under International Paper Size Standard ISO 216).
Selecting an A3 picture frame
Here at Paperstone we have a variety of A3 pictures frames to suit your budget and home or office décor. Budget A3 frames start from as little as £2.89 for a plastic 5-star clip frame. We sell front-loading and back-loading frames (the front-loading are ideal if you want to change the picture at regular intervals without the hassle of removing the frame from the wall).
We have a range of coloured A3 picture frames, including black ones which look good for showing off awards and certificates, and other business-like documents.
You can also choose to buy frames which include mounting kits for your convenience.
If you want masses and masses of information on picture frames, visit Wikipedia.
Similar items to Picture Frames