Mailing Pouches
Mailing pouches are gusseted, heavy contents pouches for mailing or courier use. All our mailing pouches are made from a durable, heavy gauge PVC-coated nylon material with a zip closure and and integral security sealing device. They can also be sealed with button seals which are sold separately.
Mailing pouch benefits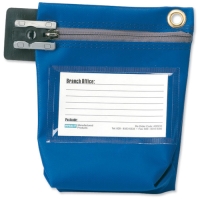 Weather-resistant
Protective
Reusable over 2,000 times
Strong and durable
Tamper evident
Tear- and burst-resistant
2016 sees our most extensive range of bright mailing pouch colours to suit your mood! Blue for Mondays, perhaps, or yellow if you are feeling particularly happy!