Packaging Recycling
We now package our products in appropriately sized, fully recyclable boxes to help reduce waste. We use five box sizes instead of the three we previously had. And, better still, our new white boxes have helped us to make sure your deliveries arrive safe and sound without damage.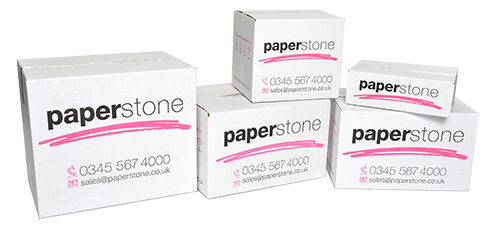 We partnered with Spicers, an FSC (Forest Stewardship Council) approved supplier to produce our new packaging. The FSC promotes the responsible management of the world's forests so you know when you buy products that are FSC approved they are produced from well-managed forests and/or recycled materials.
We've taken a creative approach to recycling our boxes. Our office dog, Ruby, made a fortress with a little help from her friends.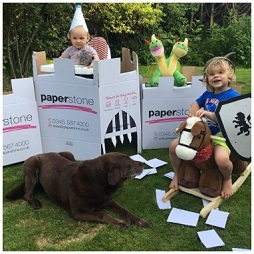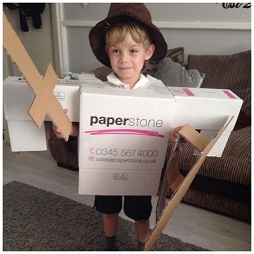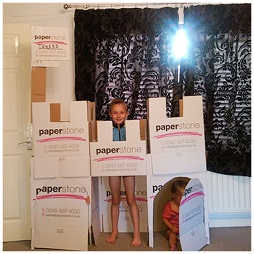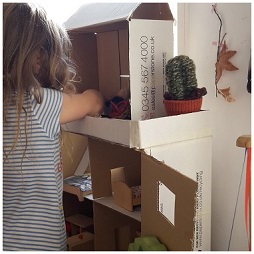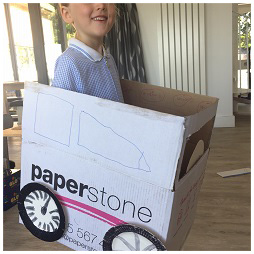 If you feel creative we'd love to see your recycled creations. Please email your pictures to ruby@paperstone.co.uk and if your image is featured on our website you'll win a £5 Love2Shop voucher. You can also share them to our Facebook page #outsidethebox
If you don't feel so creative please do recycle your packaging in the normal way. We do offer waste recycling systems.
Print cartridge and IT equipment recycling
You can recycle print cartridges and IT equipment eg old mobile phones which can take thousands of years to decompose. We recommend Takeback Ltd. Please call 01842 821 982 or contact info@takeback.ltd.uk quoting PAPERSTONE to arrange a collection. Takeback Ltd raises funds for thousands of schools, charities and clubs.
If you have any feedback or questions, please give us a call on 0345 567 4000.