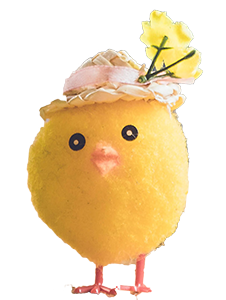 Easter
opening & delivery times
Our home offices will be closed Friday 10 April - Monday 13 April as our team is taking a well deserved Easter break.
Please see below for delivery timescales.
Orders placed over Easter weekend
Orders placed Thursday night, Good Friday, Saturday, Easter Sunday and Easter Monday:
Will be delivered on Wednesday 15 April.
To help you, delivery timescales are shown next to products as you shop.
Please note some deliveries may take a little longer than expected - have a look at our latest news on how we're managing the impact of coronavirus.