Dear Everyone,
Ten years is a long time in internet terms. It goes without saying that we couldn't have got this far without you, our customers. We rely on you not just for business but for feedback and even inspiration. Thank you for your continued support.

Heartfelt thanks also go to all who have helped us along the way – staff, suppliers and the rest – you know who you are.

Finally, to mark this milestone, just scroll down the page for a memento of our first 10 years.

Here's to the next 10,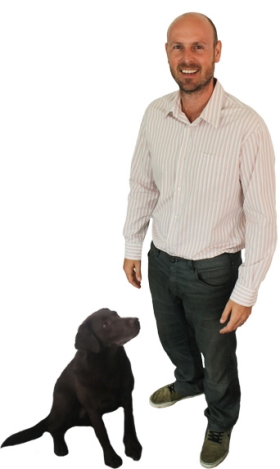 Jim + Ruby (the office dog)

We've sold 500 million sheets of A4 paper – enough to cover 4,000 football pitches. Score.
Paperstone is 10 years old, but what did our staff look like when they were 10? Click the pictures to jump through the ages.

We've sold enough ballpoint pens to draw a line 50 times round the moon. Lunacy.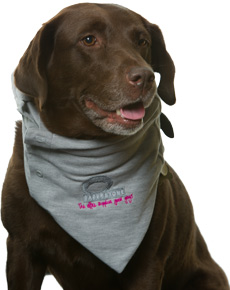 Hello!


My name's Ruby and I've been Head of Office Security (NOT Online Security!) at Paperstone since 2007.

I like office supplies almost as much as chewing bones and chasing rabbits and sometimes I enjoy chewing office supplies too.

A very Happy Birthday to my employers (10 years is VERY old!). I do hope there's lots of meat at the party.




Our customers have bought enough water to make 500,000 jelly portions. Wobbly.
Our story so far...
From humble beginnings to our first industry award and other milestones, here are some of the key events in Paperstone's story so far.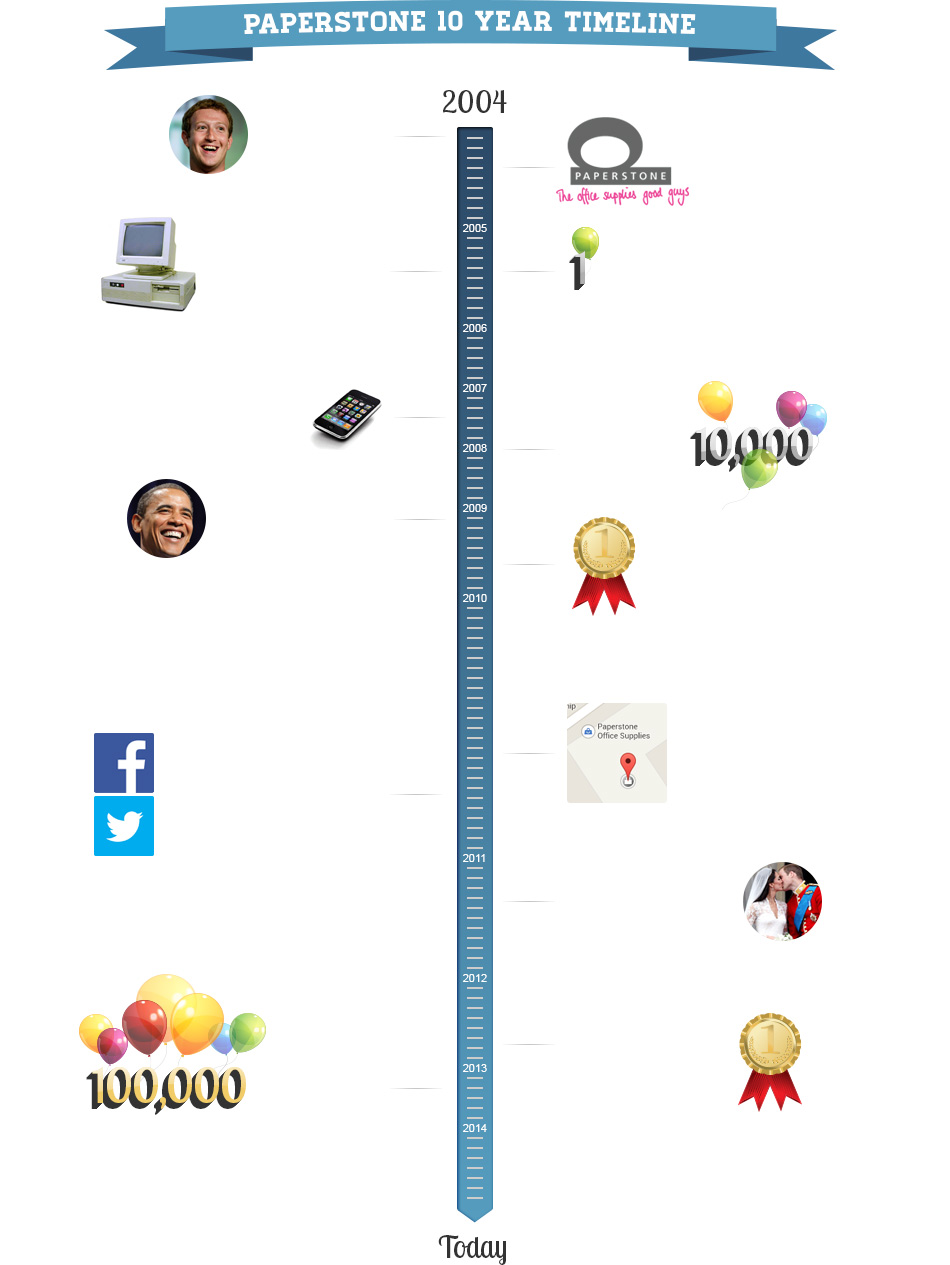 February 2004
Facebook founded
April 2005
Paperstone goes online
January 2009
Barack Obama becomes US President
March 2013
Our 100,000th order is placed
August 2004
Paperstone is founded
April 2005
Paperstone's 1st online order
January 2008We pass 10,000 orders
July 2009
Our first industry award: Web Dealer of the year. And again in 2010. And 2011!
September 2010
We moved to new, larger offices
April 2011
Wills and Kate get hitched
October 2012
We win the BOSS e-tailer of the year award

If we stacked the pencils we've sold they'd be 10 times higher than Ben Nevis. Tartan-ic.

We've sold enough envelopes to send out 25 million birthday party invitations. RSVP.
Some birthday wishes from our customers
Congratulations, Paperstone, on reaching your 10 year anniversary. I have been using Paperstone for as long as I can remember and have built up a good relationship with you over the years. In particular John, our account manager who has sourced other products for me and Maxine always sorts out any problems (not that we have too many!)





Tanya Amos





PA & Office Manager, TeamSport Karting





Happy Birthday Paperstone! You guys are just brilliant, we love working with you, you are always so helpful, so friendly and will do anything you can to see we get what we need, when we need it, including offering to come to the office with coffee and pastries to identify the chairs I am looking for! I am sure there can't be better service elsewhere! I have worked with you all for nearly six years now and I have never had cause to complain, only to praise, in fact! And we get chocolate with our orders which is of course always a big hit in the office! Oh and the stationery itself is pretty good too!

So thank you very much and best wishes for the next ten years!





Sara-Ann Bates





Customer Service Manager, People Tree





Congratulations Paperstone! I was tasked with finding new suppliers for my Firm and was immediately attracted to their website. I opened an account and haven't looked back since. Not only have we saved money, we consistently receive an excellent, efficient and friendly service, from everybody at Paperstone. John, our Account manager, in spite of supporting the wrong football team, is a credit to Paperstone and always has time to deal with my queries and source products for me. I'd like to thank John and all at Paperstone for all their help since I've been using them and hope to continue our working relationship for many years to come.





Makis Yerolemou





JDSpicerZeb Solicitors





Many Happy Returns, Paperstone! It's been a pleasure dealing with you for the past few years and here's hoping for many more to come. Your staff are always friendly and we can't imagine using anyone else for our stationary needs. Thanks for making the process as easy and user-friendly as possible and keep up the good work!





Faisal Hussain





Tech ops Specialist, CIBT