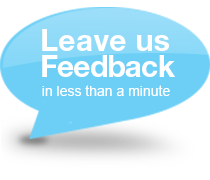 Whiteboards & Noticeboards
Noticeboards at Paperstone
Notice boards are incredibly versatile and perfect for any office or meeting room. Notice boards come in several different colours and styles – we sell a notice board to accommodate nearly all office environments.
What are notice boards made from?
Noticeboards typically come in three styles.
Fabric notice boards can be used to pin things to.
Foam notice boards can also be used with pins this gives a very attractive finish.
Cork notice boards are the traditional type, and they look perfect in the typical office environment.
Did you know?
Notice boards are perfect for displaying things on a day to day basis within the office, and can be ideal for starting forums. The range of notice boards we sell enables you to get the look you want for your office whilst keeping the board in line with the general décor.
What rooms would use a notice board?
Noticeboards are ideal in conference rooms
Hotels and reception rooms can benefit from notice boards
Having a notice board in any work space enables people to share information easily
We supply notice boards with glass fronts that are lockable
Our range of notice boards is wide offering choice and value for every buyer looking to display information. From contemporary notice boards through to traditional wooden notice boards we supply all brands and styles.
To explore our range of notice boards simply click on the tab at the top of the page 'Whiteboards / Notice boards'.
For more information on any of our notice boards please feel free to call us and a member of our team will be happy to help you out.