C5 Envelopes
(40 products)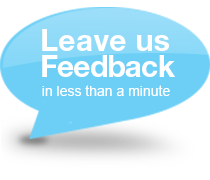 C5 Envelopes
The versatile C5 envelope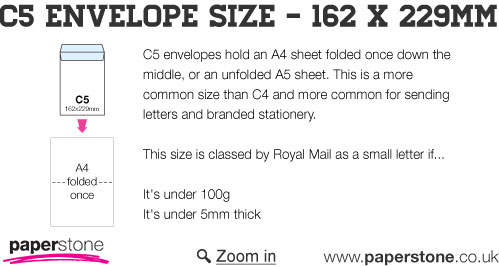 C5 envelopes (sometimes referred to as A5 envelopes) measure 162 by 229 millimetres and will fit an unfolded A5 document or an A4 document folded in half. As such, they are perfect for mail outs containing a covering letter and an A5 pamphlet or two. They are available as wallets (flap along the long side) and pockets (opens on the short side).
We find it particularly easy to align addresses on an A4 letter with the windows of C5 window envelopes. (Isn't it annoying when you have to scratch away at the sides to reveal the addressee?)
Window or plain, white or Manilla And all the colours of the rainbow - almost), we've got the right C5 envelope for you, from bespoke-style Basildon Bond and Blake to budget-beating 5 Star and economy brands.
A C5 envelope is classed by Royal Mail as a small letter - as long as the weight is less than 100g and the thickness less than 5mm. (See here for latest prices.)
Other popular sizes
DL envelopes (fits compliment slip)
Similar items to Business Envelopes
Shopping Help
Do you also need?
Give us a call on 0345 567 4000