Dividers / Indexes / Tabs
(283 products)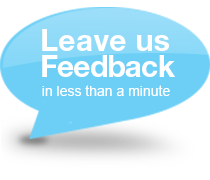 Dividers / Indexes / Tabs
File Dividers, Indexes, & Tabs
OK, so there's probably not much we can tell you about dividers that you don't know; but we know you probably need some, and we know we have more types, styles and sizes of dividers and tabbing accessories than most stockists.
As well as standard dividers, don't forget to check out our range of self-stickered dividers and indexes where you can customise your tabs. We at Paperstone particularly love the Post-It self-adhesive tabs as page markers and removable highlighters for playing cowboys and Indians (just kidding on the last one).
Types of dividers, indexes and tabs available
Repositionable and write-on options
Full range of colours and index options
Mylar reinforced punch holes available for added durability
Standard A4 and alternative sizes
For any advice on dividers, indexes, tabs or general filing please call our team on 0845 567 4000
Post-it index tabs
Dividers and indexes from leading makes such as Concord, Avery, Jet and 3L
Similar items to Dividers / Indexes / Tabs
Shopping Help
Do you also need?
Give us a call on 0845 567 4000