Office Bookcases
(54 products)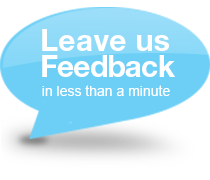 Office Bookcases
See buying tips
Bookcases and Bookshelves
A bookcase not only serves the function of storing and displaying information for reference. An impressive row of bookshelves can lend your business an impression of knowledge gathering and expertise – maybe not the library at Alexandria, but the beginnings of one. Moreover, bookcases and bookshelves are an integral part of office furniture and we know that office furniture sets the tone for your business environment and makes a real impact on staff and visitors alike. The right choice of bookcases can give a truly positive impression of the design, layout and efficiency of your work space.
In this section you'll find all sorts of bookcases and bookshelves to accommodate books, manuals, catalogues, reports and files. All our bookcases work well as individual units, and coordinate well with other items to make attractive storage spaces.
Bookcases come in various heights and widths (Don't let the 'low standard' heading put you off - we mean size, not quality!). Desk-high bookcases, for instance, can fit snugly onto the end of a desk or they can be used as stand-alone units. Or you can stack your own bookshelves to tailor to your needs.
Office bookcases at Paperstone
Our office bookcases come in a choice of attractive wood veneers. Assembly is fast and easy. And there is a five-year guarantee on most products. Our range includes:
If you still can't find what you're looking for, call 0345 567 4000 to speak to one of our team.