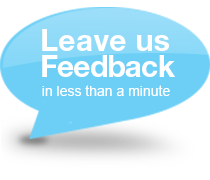 FREE

Next working day delivery

Q-Connect Wall Fan - 16 Inch

Mains powered and designed to be mounted on a wall, this fan offers a choice of pull cord or push button to switch it on
You can manually tilt it to project a stream of cooling air wherever it's needed

Read More >

Q-Connect Desktop Fan - 9 Inch

This mains-powered fan features a sturdy desk stand that keeps it stable during use
You can manually tilt the fan to suit your needs, and the automatic oscillating function rotates the fan head back and forth to provide cooling to an entire room

Read More >

Next working day delivery
Desk fan. A fan that is small in size and portable so it can be easily moved around and placed on top of a desk without taking up too much space.
Pedestal fan. an electric, oscillating fan supported by an adjustable, detachable stand.
Tower fan. A tall and narrow fan which oscillate from left to right to maximize the cooling and circulating effects which they are designed for.
Speed. Literally, the speed at which the fan rotates. Fans with more than one speed give you more maximum temperature control.
Timer. A timer allows you to preset how long the fan is on for, thus preserving energy use.