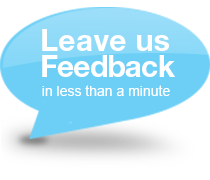 Choosing the Right Photo Paper
Every picture tells a story – so do your photos proud by choosing the right paper for stunning results. Consider the make, model and specific technology of your printer, as well as the type of finish you're aiming for.
Do you want photos for a family album? Wedding or graduation pictures to hang on the wall? Or something for your portfolio? Before buying photo paper, consult your printer manufacturer's guide (usually found on their website).
You need true photographic paper, not everyday inkjet or laser printing paper. Photo paper looks and behaves differently- it's brighter, thicker, and more opaque, and has a special coating.
The coating helps the ink dye or pigment to penetrate the paper (or in the case of laser printing, helps the toner to bond to the surface). It guards against the ink spreading or smudging, and reduces drying time. It also protects against fading of the image over time.
Inkjet or laser photo paper? Choose carefully!
Photo paper MUST match your specific type of printer. Photo paper designed for inkjet printers won't work properly in laser printers, and vice versa. Using the wrong paper can permanently damage your printer. As a general rule, the best paper is the one recommended by your printer manufacturer. You'll usually find it scores high on image quality, longevity and colour reproduction.
If you decide to use generic paper, remember that inkjet printers can use either pigment or dye-based ink, and you need to get this right too. Go to the paper manufacturer's website and find a list of printers that work with their papers.
Finish
A white, glossy finish is the most popular, as it gives sharp images with good contrast and durability. A matt finish is good for cards and invitations, and certain types of arty projects. Semi-glossy is a good compromise and ideal for your everyday photos.
Size and Weight
Photo paper comes in various sizes, with the standard 4x6 inches and 5x7 inches a popular choice for albums and scrapbooks. For larger displays, consider 8.5x11 inches, 13x19 inches, or 11x17 inches. There are also different weights (thicknesses) of paper to suit your needs. For photos to last a lifetime, use a premium quality paper.
Brightness
The brighter and whiter the paper, the lighter your prints will be. Be aware that some papers use artificial brighteners which can fade to yellow over a long period.
Archivability
Some photo papers are made to resist deterioration for 100 years or more. Choose this type of paper for that priceless family photo you want to last for your whole lifetime. Archival paper is acid and chlorine free.
Professional and "Platinum" (Canon) qualities are available for the best possible results.