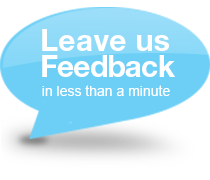 Hole Punches
We love hole punches at Paperstone because they are one of those objects of stationery that can be endlessly distracting. One of our favourite distractions is seeing how much a piece of paper can be obliterated by punching holes in it with a hole puncher. Another is punching as many bits of paper as possible before the confetti tray of the hole punch fills to the brim.
A hole punch, or hole puncher, is a device taking various forms used to pierce holes in paper, especially to allow for binding and filing. Two early patents appeared in Germany in the second half of the nineteenth century. Friedrich Soennecken obtained in 1886 a patent for his Papierlocher für Sammelmappen. The Oxford English Dictionary's earliest citation for the English 'hole punch' is from 1929.
Typically, a lever is used to push a bladed cylinder through sheets of paper, thus 'punching' holes in them. Guides allow the paper to be lined up, so that the perforations are centred and symmetrical. The punched out 'confetti' is collected in a trap or tray. Hole punches can be single-hole, two-hole or more, and the choice of hole punch depends on the filing system into which the punched documents are to be incorporated. A two-hole punch is the most commonly used for ring-binder filing systems, but four-whole systems are not unusual.
The ISO standard for punched holes is ISO 838. According to this international standard, two holes with a diameter of 6±0.5 mm are punched on the left hand margin of the paper, 12±1 mm from the edge, in the centre around the axis (i.e. the crease if you were to fold the paper in half). The holes should be 80±0.5 mm apart (measuring from the hole centres).
Hole punches at Paperstone
Paperstone's range of hole punches is wide so here's a brief guide to the types of hole punch available:
Shop online today and find out why we're the office supplies good guys!