Office Desks
(329 products)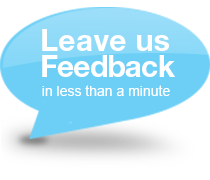 Office Desks
Office Desks Buying Guide
The office desk is the primary site of industry in your office and therefore is one of the most important pieces of office furniture to consider when kitting out your office. Office desks need to both accommodate and encourage productive and efficient work. They also need to fit well together so that your office as a whole is a congenial environment in which to work.
It sounds obvious but it's frequently forgotten: Before buying desks for your office, measure the space available to see what furniture can be accommodated. Consider also the addition of more office desks for extra employees in the future.
Measurements at the ready? Good stuff.
Because we at Paperstone stock a very large range of office desks (over 500), it can be difficult to find the right one for you. So we've organised the majority of our standard desks first by shape (wave, radial, rectangular), then by leg options (cantilever, panel end, straight legged). There are separate sections for reception, executive and return desks, as well as a section for desking accessories (extensions, infill panels and monitor risers).
Some of our desks - particularly executive models - come with built in filing pedestals, modesty panel and cable access ports. All our desks are durable and hardwearing, are ergonomically designed and can be matched to other office furniture items in our range to create a consistent appearance throughout your working environment.
Office desk shapes
Rectangular desks. Classic, symmetrical, little explanation needed.
Wave desks. Front edge is non-linear, "wavy".
Radial desks. Increasingly common, the chair edge is concave, allowing for increased arm rest and desk space usage.
Office desk leg options
Straight-legged. AKA 'traditional' desks. The weight of the office desk is supported evenly on discrete legs, rather than panels or cantilever support.
Cantilever desks. 'C'-framed metal leg frame takes the weight of the desk, allowing greater user movement.
Panel-end desks. Panels feature a both ends of the desk.
We're here to make your life easier - so if you've got any questions about office desks or any other products, call the Paperstone team on 0845 567 4000. Remember. It's what we do!
Shopping Help
Do you also need?
Give us a call on 0845 567 4000