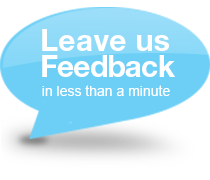 >
>
>
>
Fellowes Laminators (14)
How to choose your Fellowes Laminator
Protect your important documents and give them a longer life with a state-of-the-art lamination system.
Fellowes laminators are extremely reliable and user-friendly, and the company has won awards for its innovation. There is a Fellowes model to suit every home or business.
Fellowes laminators are categorized according to how often they are used, and the thickness of the laminating pouch they accept, as well as their innovative features. Some are built for daily use, and some for occasional use. Read the product descriptions carefully.
Fellowes offer A4 and A3 laminators. The wider ones give more flexibility to laminate different sizes of documents. Fellowes laminators are suitable for pouches between 80 and 250 microns in thickness, and again, the thicker the pouches accepted, the more versatile the machine.
Fellowes laminators have many award-winning and innovative features:
All Fellowes laminators are guaranteed to be 100 per cent jam free when used with Fellowes laminating pouches
The AutoLam feature automatically detects the pouch thickness, and sets the correct speed for lamination
The HeatGuard safety system keeps the laminator's surface cool enough to touch
The Hot Swap feature increases productivity and allows immediate switching between pouches of different thicknesses
Easi-Access allows quick access for cleaning and maintenance of rollers
Sleep Mode is activated after a period of inactivity, for energy efficiency and safe operation
Click here to see the range of Fellowes laminators.
You can find lots of inspiration on how to use your Fellowes laminator in the home, school and office, by visiting the the Idea Centre.
Five tips for using your Fellowes laminator
Always use the correct pouch setting for your selected pouch
Don't laminate an empty pouch
Do a trial run before using a valuable document
Experiment with different thicknesses and pouch finishes for best results
Trim laminated documents after lamination, not before.
Documents that might require lamination include ID cards, display cards, public announcements and documents placed in kitchens or bathrooms. Laminators have been used to seal historical documents in plastic to protect them from ageing.
Similar items to Laminators