Shopping
Although we also take orders by fax, phone and email, the majority of our customers shop for our products online. Shopping online is headache-free, and the majority of our products are delivered the next working day.
Delivery times are shown next to our green lorry icon, beneath each product listing and within each individual product page. We also have a live stock feed showing for each product in each individual product page, beneath the delivery information.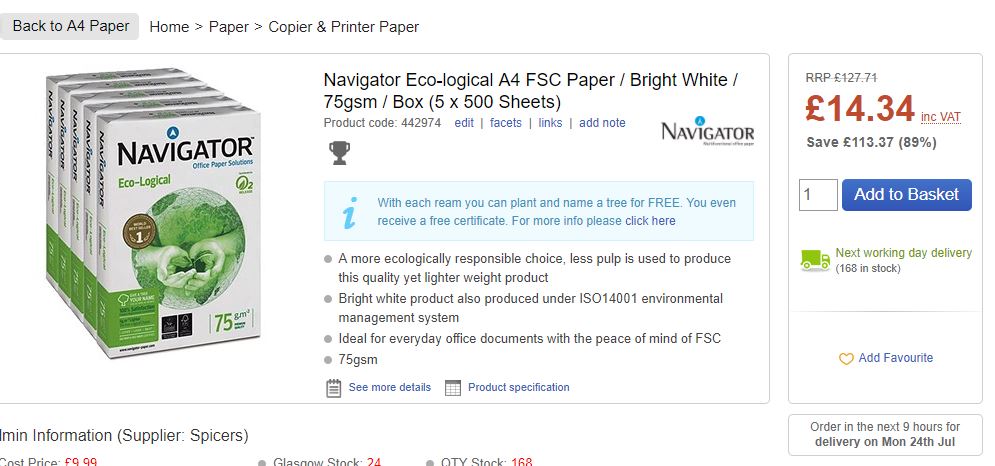 Occasionally suppliers get caught napping and the product you like is temporarily out of stock. Instead of the 'Add to Basket' button in blue, you will see a 'Pre-order' button in yellow. Next to this icon will be a 'Due date' which is when we are expecting this item to arrive into our warehouse. You can still select the Pre-order option which will add the item to your basket and allow you to checkout as normal. We will ship the Pre-order item separately from the rest of your order, as soon as it arrives in our warehouse. You will only pay the carriage charge once. Bonus.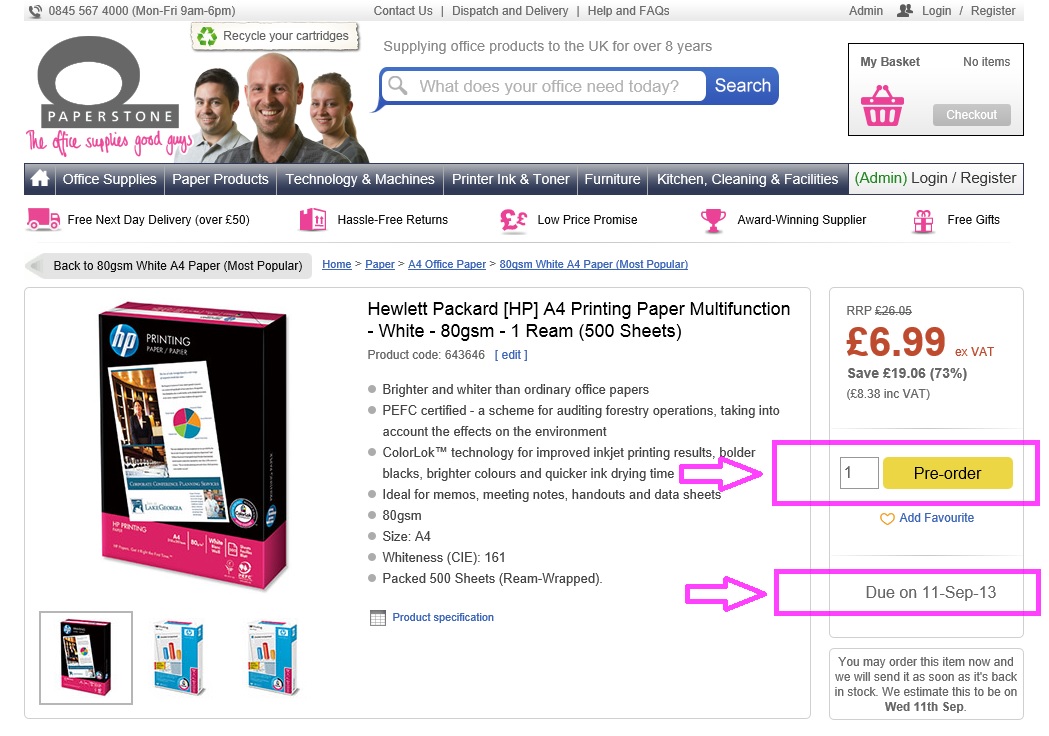 If you can't find what you're looking for, use the search box at the top of any page and type in a product, brand or product number from our catalogue.
If you're at all unfamiliar or uncomfortable with shopping online, give us a call on 0345 567 4000 and we'll guide you through the process.
> Return to Help Main Menu