Filter by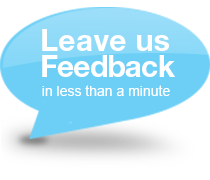 A Guide to Notebooks
A notebook (aka notepad, writing pad,, etc.) is a bound book of paper, usually ruled, in which to record notes, thoughts, lists, plans, sketches, doodles, scribbles and scraps. It is thus an item of stationery with which one can become intimate and an individual's unique input can transform a cheap notebook into something priceless.
Top Tip
Shorthand and wirebound notebooks are easy page-turners, ideal for quick note-taking and reporting. Pukka Pads are our favourite wirebound notebooks. Casebound notebooks have more a sense of permanence about them. Black n' Red casebound books are particularly smart.
Notebooks are available in sizes A4, A5, A6 and smaller.
Our wide range includes:
Wirebound notebooks – easy page-turners. Black n' Red and Pukka Pad versions are both iconic.
Casebound notebooks – like reading books, smart and neat and often hard-covered to protect your notes.
Shorthand notebooks, sometimes called reporter's or spiral notebooks – spiral bound at the top for quick page turning. From economy to posh and the stuff in-between.
More book essentials for the office
Ed's Newsroom: Books & Pads