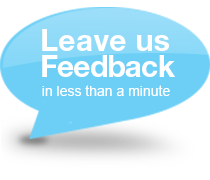 Computer Supplies
For all your desktop and laptop accessories and computer peripherals, you need not look any further than Paperstone. We've got products to soup up, clean, tidy, store, make more comfortable and generally add to your home or office computing system.
Our wide range of computing accessories includes:
Computer mice (or mouses!). Optical and trackball, wired and cordless – mice to be seen with.
Keyboards. For the best in ergonomic typing.
Mouse mats. To smooth and actually make pleasurable using a mouse. Plus wrist rests to take some of the strain out of mouse navigation.
Discs and tapes. CDs, DVDs, read only or re-writable.
Laptop bags. To keep your laptop cosy and protected.
Monitor stands and monitor arms. For getting that computer display just right.
Media storage. Smart storage solutions to keep your CDs, DVDs and other discs secure and organised.
Cables. Power and adaptor cables including extension leads, USB, Firewire and more. Plus cable tidies to take the unsightliness out of all that wiring.
Screen filters. To keep your eyes in shape.
Software. Including speech recognition, internet security, Sage and Office.
Headphones and speakers. To get the best sound out of your desktop or laptop
Computer cleaning products. For a spick and span PC. Plus
memory sticks.For a spick and span PC. Plus
Plus – believe it or not – more... Click on a picture above to get a list of products. If you feel a bit overwhelmed, give us a call on 0845 567 4000 . We're always happy to answer your questions and provide you with help if you want it.