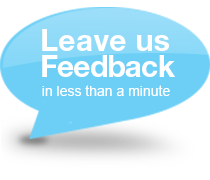 A Guide to Pens & Pencils
The pen and pencil range
Paperstone provides an enormous range of writing implements including ballpoint pens, rollerball pens, gel rollerball pens, fineliners and fibre tipped pens, prestige pens, highlighter pens, permanent and specialist markers, flipchart markers, OHP pens, pencils, sharpeners and erasers, and professional drawing pens. Pen technology has improved massively in the past few years and many new pens have advancements such as comfort grip zones which can improve handling or comfort. There have also been major developments in the smoothness of inks, leading to a smoother writing style. Here is a short description of each of the types of pen that Paperstone sells.
Ballpoint pens
Ballpoint pens use a small ball to feed the ink from the cartridge to the paper. Ball pens are made with an oil-based ink which can resist extreme temperatures and is capable of writing on most types of surface. Ball pens are typically characterised by their ability to last a long time, often between 1.5 and 3 kilometres.
Rollerball Pens
Rollerball pens have two different types of storing ink, there is the Ink store method of a fibre reservoir soaked in ink, which uses gravity to ensure flow, and the liquid ink (free ink) method. The liquid ink is normally water based and flows using a small metal ball to ensure a regular flow of ink to the paper. There are two main types of rollerball tip: Cone tipped and Needlepoint tipped. Cone tipped pens use a ball that is held by a metal cone, this is a robust and hoard wearing tip capable of withstanding the toughest scribbler in the office!! The needlepoint pen uses a similar ball that is held in place by four needlepoints making the ink flow more smoothly, this tip is usually preferred for detailed work.
Gel Pens
Gel pens are similar to rollerball pens, using an ink which is pigment suspended in a water-based gel. Gel pens provide a very smooth writing experience.
Fineliner Pens
Fineliner pens are ideal for precision work and stencilling, ideal for offices where there is neat work to be done. Fineliners normally have a fibre or plastic tip however occasionally there is a fineline rollerball.
Fibre-tipped pens are made with fine nylon (or other synthetic) tips ground down to a point, this is done smoothly so as not to scratch your office paper. Capillary forces draw the ink from the fibrous reservoir and onto the paper.
Fountain Pens
Fountain pens are used to provide some of the smoothest writing performance possible of all pen styles, delivering the paper absolutely smooth ink. Ink flow is controlled from the cartridge to the paper using a precision engineered feed and collector system.
Highlighters
Highlighters use tampon technology enabling long life times and time with the 'cap off'. Highlighters can often be refilled with their water based ink. The chisel tips on many highlighters enable both thin and fat lines. Highlighters are the perfect desktop accessory for an office, home office or school or college. Greater ink flow occurs with free ink highlighters.
Marker pens
Marker pens typically have two types of tip chisel and bullet. Bullet tip gives the paper and consistent line, whereas chisel tip offers both thin and fat lines.
Pencils
Both standard and mechanical pencils contain leads, although modern 'leads' contain no lead. They are made from graphite and clay to produce a strong stick. Conventionally the central point for grading is 'HB' this stands for 'Hard' and 'Black' and is the most common grade. Mechanical pencils are an alternative to wooden pencils the advantage being that they need not be sharpened.
The pencil grades are as follows going from the darkest softest pencil to the sharpest lightest pencil: 6B, 5B, 4B, 3B, 2B, B, HB, F, H, 2H, 3H, 4H. The most common line widths are: 0.4mm, 0.7mm, 1mm, 1.5mm, 2mm, 3mm and 5mm.
Paperstone supplies pens and writing instruments to suite every office environment. From home office to large office, Paperstone sells the appropriate office supplies stocking over 1,000 different types of pen and pencil.