Filter by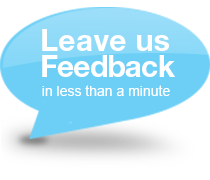 Tambour Cupboards at Paperstone
Stylish, attractive yet supremely functional, tambour cupboards are designed for high density storage capacity and are a great way to maximise precious office space.
What is a tambour cupboard?
A tambour cupboard, or a tambour door cabinet if we're being precise, is a cupboard with a tambour door. A tambour door is made of slats – narrow strips of metal, plastic or wood - which roll along tracks. At Paperstone all tambour cupboards are side opening which means that the slats are vertical and the doors retract into the cupboard's sides – a bit like the doors of some kiosks and garages, except they retract vertically. For this reason, tambour cupboards need less space, making them ideal for confined spaces or for when space is otherwise at a premium.
What are tambour cupboards available at Paperstone made from?
All our tambour cupboards' carcases are made from high quality steel, making them durable and resistant to damage.
Why might I want a tambour cupboard?
Space – Tambour cupboards are designed with storage in mind. And because tambour doors don't open outwards, tambour cupboards are perfect for cramped rooms and narrow spaces like corridors. And stuff stored in them is compact and accessible.
Versatility – Tambour cupboards offer a variety of storage options – they can be used as book cases, cabinets, lockers, whatever you choose.
Durability – Strong steel carcases mean tambour cupboards can take the odd knock or two.
Style – The vertical slats of tabour doors offer a different aesthetic, perhaps appropriate if you are seeking to create an impression of height or to direct the eye upwards. Our tambour cupboards are attractive, so they don't have to be hidden in a storage room or stationery cupboard
We're fairly sure you'll be happy with a purchase of a tambour cupboard and if you need any help choosing one, we'll be glad to offer assistance. Give us a call in any case on 0845 567 4000.
Ed's Newsroom: Office Furniture
Shopping Help
Do you also need?
Give us a call on 0845 567 4000