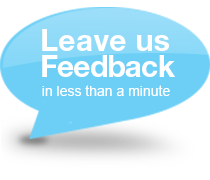 A Guide to Personal Planning
At the centre of a successful business is the effective organisation of time, space and ideas. At Paperstone we've got all the charts, planners, maps, diaries and personal organisers to ensure that the logistics of personal planning actually become a pleasure.
What office and personal planning resources are available at Paperstone?
We've got a wide variety of planning products to keep on your person or in the office:
2012-2013 products – diaries of all forms, shapes and sizes, calenders, and year planners.
Perpetual planners – wall planners that you can continually update according to the exigencies of current business needs and priorities.
T-Card panels – attractive, professional, adaptable planners which employ a 'T-Card' system.
Wall maps with which to plan world domination. Various maps of regions, Britain, Europe and the World.
Whether it's for keeping yourself organised, planning a strategy, keeping your workforce focused or hatching an invasion, Paperstone supplies the appropriate tools.
Click on a product category above to get a list of planning products.
Don't forget
If you are stuck, need a bit more info or advice, would rather order over the phone, or simply need some human reassurance, give us a call on 0845 567 4000. We will be happy to hear from you and will offer all the assistance we can.