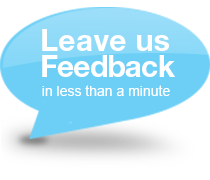 A Guide to Janitorial Supplies
Many of us take a clean working environment for granted. We finish our day's work, perhaps tired and glad to be leaving the office, and forget that another team of workers are about to start neatening our desks, wiping down coffee cup rings and scrubbing the office toilets. We return to a clean desk the next day, oblivious to this essential intervention.
A clean working environment is an efficient working environment. A dirty office lowers worker morale and can have an adverse effect on stress levels. Thus we at Paperstone believe that cleaning and janitorial products are as important to an office as staplers and inkjet cartridges.
We offer a wide range of reputable and cheap cleaning products, equipment and accessories:
Apron dispensers and supplies – to ensure clean working conditions for your janitorial staff.
Cleaning equipment – mops, brushes, buckets, vacuum cleaners, litter grabbers and sink accessories.
At Paperstone we offer a total range of cleaning products and janitorial equipment.
Cleaning products – soaps, liquids, powders and bleaches for all office, kitchen and bathroom needs, plus cloths, scourers, towels and gloves.
Rubbish bins and bags (See also our Recycling range)
Dispensers and refills for soaps, rolls and fragrances for convenience, efficiency and professionalism.
Janitorial trivia
Perhaps the largest toilet in the world opened in the Chinese city of Chongqing last year. This 'palace' contains more than 1,000 toilets spread out over 32,290 square feet. The four-storey building features innovative urinal designs – crocodiles, Virgin Marys, etc – and plays soothing music to patrons.
Workplace unisex bathrooms were famously featured on the US TV series Ally McBeal. Some transgender groups campaign for more gender-neutral bathrooms as they eliminate some of the difficulties faced by transgender individuals in this area.
Depending on the products, mixing bleach and acid toilet cleaner can produce a potentially fatal chlorine gas similar to the mustard gas used in the 1st World War.
A notable thinker on dirt was the anthropologist Mary Douglas. Our practices relating to hygiene, cleanliness and purity are, she demonstrated, more to do with maintaining the social order than with health concerns or arbitrary dictates from God. Since these practices are culturally specific, "There is no such thing as absolute dirt; it exists in the eye of the beholder."
The patron saint of janitors is St. Theobald (1017-1066), a Frenchman who lived as a hermit with his friend, Walter, and who saw manual labour as a form of penitence.