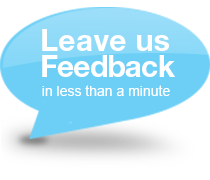 Outdoor ashtrays and ash bins for the workplace
Until the powers that be ban smoking altogether, there'll always be a few of us who nip off for the odd fag break at work. Rather than allow an unsightly array of cigarette ends to accumulate on the pavement, tarmac, grass or flowerbeds outside, provide your smokers with a smart ashtray from Paperstone so that they can dispose of their fag ends in a civilised manner. We've got ashtrays to affix to the wall, cylindrical ash bins that are easy to move around, and unobtrusive cigarette waste collectors to place at the entrance to your office so that visitors can stub out their cigarettes on their way in – a nice touch that will impress your smoking would-be clients. All of our ashtrays are easy to empty and maintain.
Because outdoor ashtrays keep the work environment tidier and generally more pleasant, they benefit smokers and non-smokers alike.
Smoking facts
About 1.1 billion people in the world smoke tobacco.
Smoking goes back as far as 5000 BC. Smoking (tobacco, cannabis, opium) was and is sometimes practised in association with religious and mystic ceremonies.
A Frenchman called Jean Nicot (hence nicotine) introduced tobacco to France in 1560. Smoking then spread from France to England.
Smoking is, of course, central to the history of film, especially film noir. Smoke worked especially well with black and white film and could lend a certain mystique to characters, in women sensuality and seductiveness as exemplified by Marlene Dietrich. As smoking became more stigmatised and as anti-smoking campaigns gained momentum, smoking cigarettes on film lost some of its glamour and allure. Increasingly smoking by characters came to signify villainy or anti-social behaviour. One contemporary drama in which almost all of the characters smoke incessantly is HBO's excellent Mad Men, set in the advertising world of 1960s Madison Avenue. The actors in fact smoke herbal cigarettes on set.
Unfortunately, tobacco is addictive and contains carcinogens. A link between tobacco smoking and lung cancer was first made in 1950 by physiologist Richard Doll in the British Medical Journal.
What now?
Click on one of the ashtrays or ash bins above to get a bit more info.
If it is the ashtray for you, click the green-yellow "Add to Basket" button. (You may even want to buy more than one (!) in which case enter the quantity in the box provided before clicking the "Add to Basket" button). This has now been added to your "basket".
If you are buying more products, continue to browse, repeating the above process.
When you've finished shopping, click the silver "Checkout" button in the "Basket Total" box, toppish-left of every page.
Then simply follow the instructions on the page. If you have shopped with us before, you can log in to save yourself some time filling in information. But if you haven't, click "New Customer". You'll be asked for your email and a password. This is so it is easier if you shop with us again. Then you'll get asked for a delivery address, card details, and so on.
But if you are stuck, need a bit more info or advice, would rather order over the phone, or simply need some human reassurance, give us a call on 0345 567 4000. We will be happy to hear from you and will offer all the assistance we can.