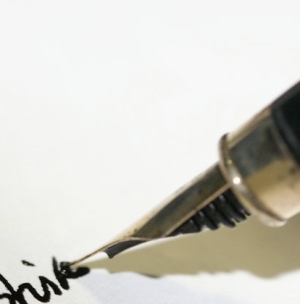 Far from computers displacing pen and Paper, producing and reading hard copy text serves a function that a PC or Mac can't replicate. This is the jist of a recent New York Times article, 'In Defense of the Power of Paper', which surveys the views of experts on the matter.
For productivity expert David Allen, for instance, Paper is "in your face", its physical presence spurring you to complete tasks. Computer files, on the other hand, can be out of sight and so forgotten. Allen, author of Getting Things Done, also argues that printouts of text allow the reader to better understand the relationships between sections of writing.
This argument is echoed by Richard H. R. Harper, a Microsoft researcher who with Abigail J. Sellen published The Myth of the Paperless Office in 2001.
Reading text on hard copy as opposed to on a computer screen, says Harper, helps people "better understand the geography of the argument contained within." Indeed a 1997 study showed that people's comprehension of hard copy documents is superior to that of screen text.
Computers can help us keep organised and on top of multiple tasks. But as many office workers know from their own work environments, the brave new digital world has not necessarily heralded a Paperless one. In fact the very spatiality and tangibility of Paper may be its own salvation.
Source: The New York Times