Public Sector Orders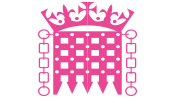 At a time when the public sector is under immense pressure to keep costs down, we at Paperstone believe we are ideally suited to supply office equipment to public sector bodies. We constantly monitor competitors' prices to ensure that our prices compare favourably. We offer a price promise whereby, if you see the same product priced cheaper elsewhere, we'll match the price. We can also offer long-standing clients special contract prices, facilitating reliable, long-term budget projections.
If your organisation falls under one of the following categories, you can pay by invoice:
Central government
Local authorities
Police forces
The NHS
Schools, colleges and universities
Registered charities
We will also take invoice payment from embassies.
In order to pay by invoice, please make your order on headed paper and provide a purchase order number. You can email, fax or post your order.
Email: sales@paperstone.co.uk
Fax: 0345 567 4001
Post: Paperstone Ltd, 90 Calverley Road, Tunbridge Wells, TN1 2UN
When making your order, don't forget to include invoice and delivery addresses, as well as a contact name and number, plus any other information relevant to your order.
You can also order online with a credit card.
Please call 0345 567 4000 for if you have any further questions.
> Return to Help Main Menu