What is My Favourites?
My Favourites replaces My Past Purchases. My Favourites is a shopping tool with which to manage and shop for your office supplies.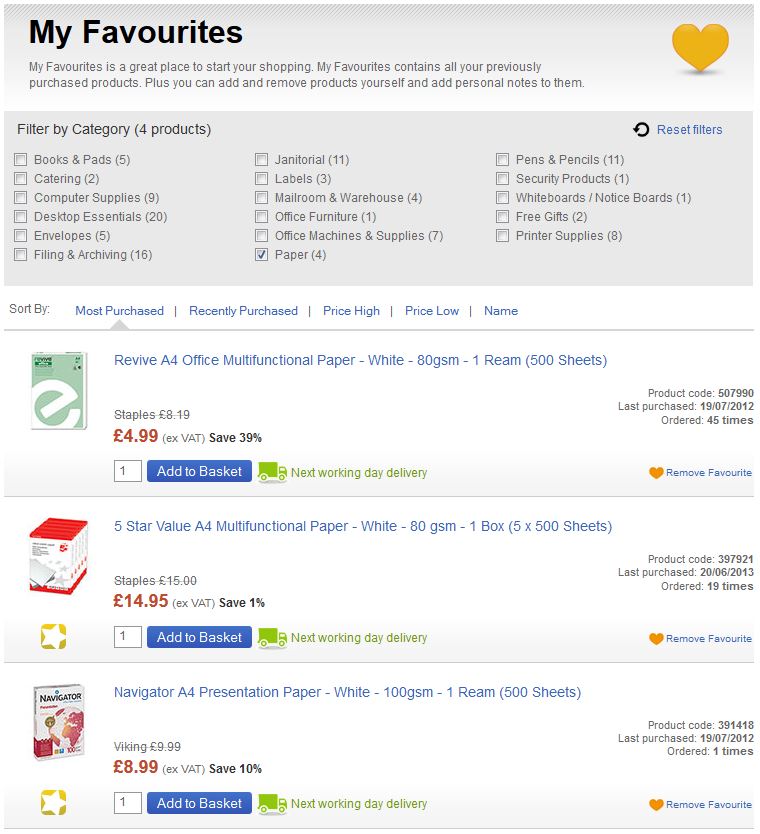 All products that you have bought before are automatically added to My Favourites to make repeat purchases easier. But you can also add and remove products manually yourself.
We've created My Favourites in order to make your life easier and your shopping maybe even a bit more fun. If you have any questions about My Favourites which aren't answered here, please feel free to give one of us a call on 0345 567 4000.
> Return to Help Main Menu