Can I track my order?
Yes you can! But you do need to be registered first. This is best done at the end of your order when all you need to provide is a password. But you can register a new account at any time.
Shortly after you place your order, you'll be sent an automated Order Confirmation email. This contains estimated delivery times for your items as well as a direct link to the tracking information for the order, as does the Order Update email which we send when your order has been shipped.
You can also track your orders in My Account.
Click on any order for full details and its progress.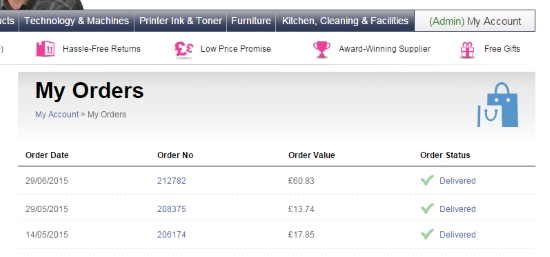 If you think something has gone wrong with your order, give us a call on 0345 567 4000 and we'll check for you.
> Return to Help Main Menu