Desktop Card Files – A guide
Desktop card files, by Rolodex and Durable, are rotary or flip organisers for small cards such as business cards than you can put on your work area for easy access.
Plain refill cards versus clear business card sleeves
You can either buy the refill cards as standalones (there is only one card type per manufacturer) or you can buy clear plastic sleeves to accommodate business cards.
Plain refilll cards are available for:

These cards can be slipped straight into their respective units.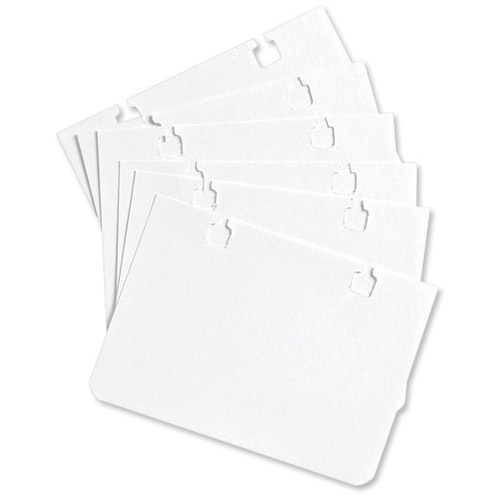 Plain refill cards
Clear business card sleeves are available for the same manufacturers:

As you collect them, you put business cards into these pockets and file them in your rotary or flip card organiser.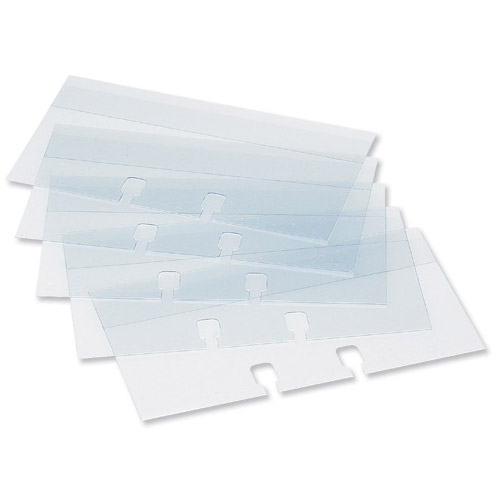 Clear business card sleeves