Filter by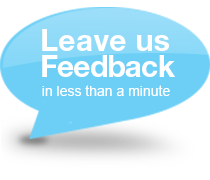 Shorthand Notebooks (aka Reporter's Notebooks)
Shorthand or reporter's notebooks are perhaps the most familiar of notebooks and have been with us over 80 years.
The pages of the shorthand notebook are held together with a single or double wire which has been passed through holes in the paper to form a spiral. As such they are also often known as spiral notebooks. They are also bound at the top edge of the page, headbound. This form of binding allows easy flipping over of pages. The pages can be folded back quickly when taking notes rapidly – useful for shorthand and reporting.
What's the difference between a shorthand notebook and a wirebound one?
The pages of a wirebound notebook are held together by a series of loops rather than a spiral as in a shorthand notebook. But the main noticeable difference is that shorthand notebooks are headbound, the spiral at the top, while wirebound notebooks are usually sidebound, as with most reading books. (But headbound wirebound and spiral sidebound variants are possible!)

1924 – Year of the spiral notebook
Spiral-bound notebooks were first marketed in 1924, the same year that Kleenex and Band-Aid plasters emerged. In that same year Lenin died and Stalin became leader of the Soviet Union. Meanwhile, Hitler was sentenced to five years imprisonment for attempting to overthrow the German government.
Did you know?
Spirals occur in naturally in shells, teeth, horns, claws and some plants, as in the florets of a sunflower head. In some cultures, spirals are, or were, a gateway to the afterlife.
Ed's Newsroom: Books & Pads
Shopping Help
Do you also need?
Give us a call on 0845 567 4000