Filter by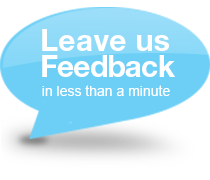 Heavy Duty Office Chairs
Heavy duty office chairs are designed for extended use. This means that the chairs must be both hardy enough to withstand constant use and ergonomic to ensure the user's comfort for the duration of their use. Heavy duty chairs are suitable for long periods of office work including secretarial, word processing, clerical professional and accountancy and can comfortably hold a weight of up to at least 18 stone (144kg). Extended use chairs are tested to suit use 24 hours per day, seven days a week. Check individual chairs for exact specifications.
The heavy duty office chair range at Paperstone
Our range includes:
Fabric heavy duty, 24/7 operator chairs
Leather heavy duty operator chairs
Heavy duty side chairs – designed to complement the operator chair ranges.
See also
Ed's Newsroom: Office Furniture
Shopping Help
Do you also need?
Give us a call on 0845 567 4000