Filter by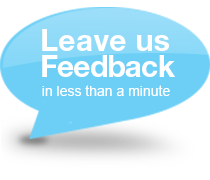 Ergonomic Office Chairs
Ergonomics is concerned with the interaction of human bodies and work environments. More specifically, ergonomists look at ways in which work is done and in which work can be done better both in terms of worker well-being and overall system performance. An ergonomic chair is thus an office chair designed for the comfort and occupational health of the worker. This comfort in turn impacts positively on the efficiency of the work process.
When sitting, pressure is applied to the back, in particular the lumbar (the bottom five vertebrae of the spine). The lumbar needs to be supported to decrease disc pressure. An ergonomic office chair transfers weight so as to minimise pressure on the lumbar. Ergonomic office chairs achieve this by providing the correct backrest inclination (about 120º between seat and backrest) and a gently protruding lumbar support – a part of the backrest which sticks out around the lower back area. The armrests of ergonomic office chairs also reduce pressure on the lumbar by distributing weight away from the back. A good ergonomic chair will also accommodate and respond to the changing movements of the worker.
Ergonomic chairs at Paperstone
Our range of ergonomic office chairs includes:
Kneeling office chairs
Ergonomic executive office chairs
High-back ergonomic operators chairs
A history of workplace ergonomics
The term ergonomics – literally, "the natural laws of work" – was coined in 1857 by Wojciech Jastrzebowski, but humans had long since selected and made tools to make tasks easier to accomplish. Evidence suggests, for instance, that tools from fifth century BC Hellenic civilization were designed according to ergonomic principles. Narrative associations between work and musculoskeletal injuries date as far back as the seventeenth century. Bernardino Ramazinni (1633-1714), for example, documented work-related complaints.
Around the turn of the twentieth century Frederick W. Taylor's scientific management and Frank and Lillian Gilbreth's time and motion studies focused upon systemic improvements of work practices to improve their efficiency.
Complex machinery and weaponry that emerged with World War II exacted new demands of their operators, prompting closer attention to usability since the efficiency of military equipment could be seriously compromised by bad design.
After the war, an emphasis of safety was added to that of productivity and ergonomic research branched out, for example, into the effects of various tasks on back integrity and cardiovascular performance. There was also a shift towards studying cognitive elements in occupational processes, including decision-making and human perception of design.
* * *
The Health and Safety Executive has published a downloadable guide (PDF) called "Understanding Ergonomics".
* * *
Ed's Newsroom: Office Furniture
Shopping Help
Do you also need?
Give us a call on 0845 567 4000